Who are we
As a Hyundai-Nishat Certified dealership, Hyundai Airport Motors is known for its award-winning sales and service. Our facility is located in the heart of Lahore and offers easy access right off the Lahore Ring Road. We opened our doors in 2020, with a management team that has over two decades of experience in the automotive industry.
Our facility
Our dealership boasts the largest official facility in Lahore, covering an area of over 6 kanals and spread over 4 stories. Our showroom spaces are extensive, and we have the capacity to accommodate over 40+ vehicles, with parking for more than 80+ cars. Our state-of-the-art facility is designed to provide our customers with a comfortable and welcoming environment.
Explore more
Our team
Our team consists of over 50 highly skilled and experienced employees who specialize in sales and service. All our staff members are certified by Hyundai and have foreign experience as technicians and service advisors. Our sales team is well-versed in the latest Hyundai models and features, and they are always available to answer your questions and assist you in finding the perfect vehicle.
Connect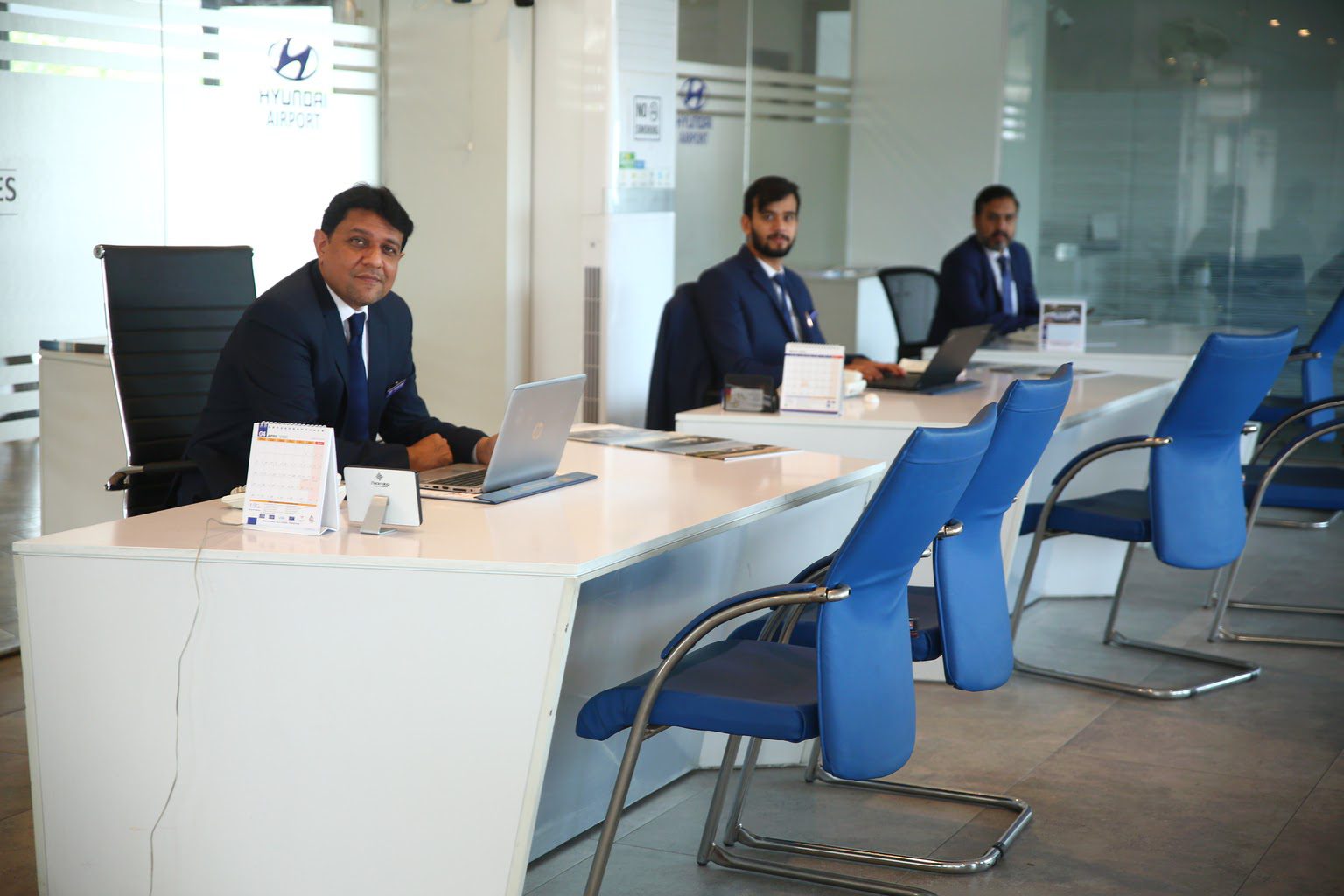 Experienced Sales Team
Our sales department is staffed by a team of highly skilled and experienced professionals who are dedicated to providing exceptional customer service. Each member of our team has extensive experience in the automotive sector and is Hyundai certified, ensuring that you receive top-notch service and expert guidance throughout the car buying process.
Personalized Car Buying Experience
Our team takes the time to understand your unique needs and preferences before recommending the best options for you. Our sales team is committed to helping you find the perfect car to fit your lifestyle and budget.